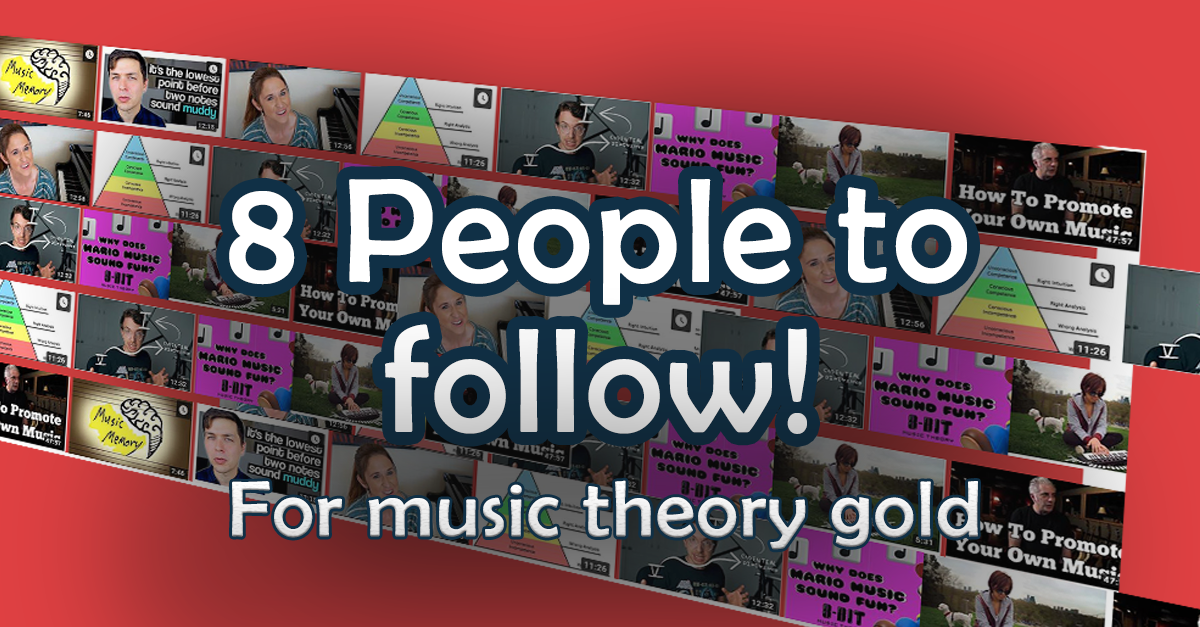 8 Ear training and Music theory channels to follow!
Ear training in today's world is just great! Its so easy to get started and there are just so many great content creators that really know their stuff.
Here are 5 people to follow for ear training and music theory tips! The list is in no particular order!
Aimee Nolte Music
Aimee Nolte is just a breath of fresh ear! She´s a Jazz musician from LA that makes great content on all things music. She´s a great singer and an excellent piano player. Fun fact, she also has perfect pitch.
Adam Neely
Adam Neely has over the last year become sort of an ear training rock star! He posts new videos every Monday exploring what music means. He also shares a lot of his experiences working as a musician!
Rick Beato
If you're interested in music theory or is fascinated by perfect pitch, you have probably seen the viral video of his son Dylan! This was how I first come across Rick Beato. Rick is an incredibly talented musician and has worked as a producer with various bands in the rock and country genres for many years! He has an extremely good grasp of music theory and has some great content on his channel.
12Tone
12Tone creates great music theory content with fast pace videos that are just great if you're looking to get your daily fix. He has created many videos on famous songs where he breaks down the music theory behind the songs! He really takes his time with the videos so check him out and if you like his channel you should go support his Patreon
8-bit Music Theory
8-bit music theory is a channel that explores music in video games(as the name might suggest to you)! The videos are great, long and fast paced! 8-bit music theory have videos on the themes from all your favorite Nintendo games!
Sideways
Sideways is one of those hidden gems! His videos are a bit ranty at times but oh boy do I enjoy a good rant! You might have come across one of his viral videos where he talks about "How PIXAR makes us cry" in the video he brings up some really good point on some harmonic presuppositions most of us have.
Jeff Schneider!
He has a masters in Jazz composition and arranging from UMASS Amherst. He plays Sax the sexiest instrument of them all! His channel covers a wide range of music theory. If you're into jazz music or music with a jazzy feel(Sorry Aimee for using the word) you will love Jeff Schneiders channels
Nahre Sol
Nahre Sol creates beautiful content and I mean beautiful. Her videos are stunning both visually and aurally! She is also a classical pianist so I have a soft spot for her! Her channel is the most under-appreciated channel on this list so go show her some love!